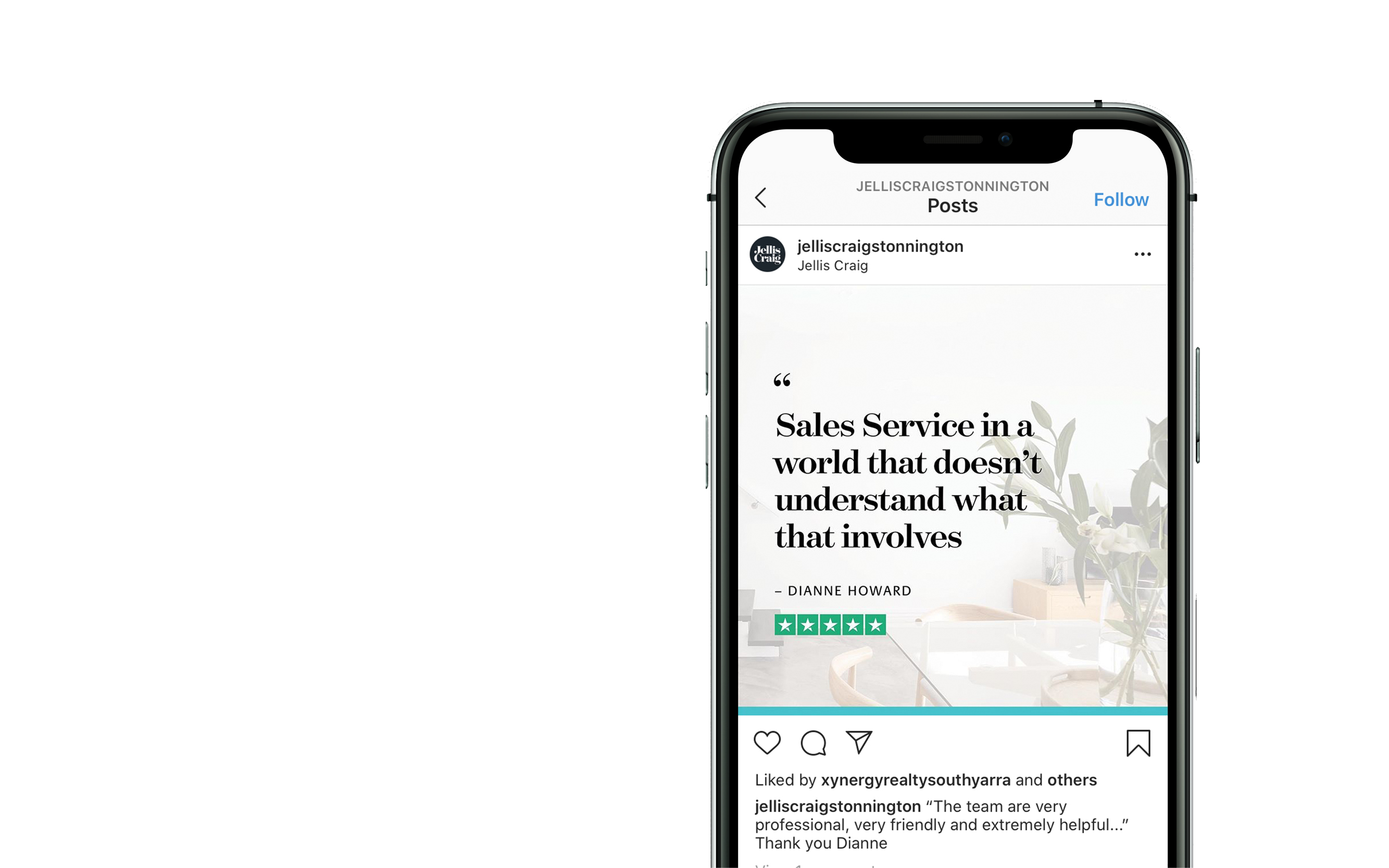 Jellis Craig Socials/eDMs

Digital Design
A selection of digital design work produced for Jellis Craig – including iconography for instagram highlights, 'Property of the week' eDM and a testimonial template for social media.
Steam Junkies

Identity Design
A proposed re-brand for Brunswick cafe Steam Junkies, which combines a contemporary clean yet playful aesthetic with illustration hinting to the industrial history of the area.
Jellis Craig Suburb Reports

UX/UI Design
Updated UX/UI design for the 'Suburb Reports' section of the Jellis Craig website. This project included adjusting of text/images, addition of icons/graphics, and rearranging of page information to improve usability of the site.